1. The idiom "Last dictatorship of Europe" should appear in the text not less than 5 (five!) times. Don't forget to start with it.
2. Illustrate your article with pictures and footage from parades (with Lukashenka and his son Kolya wearing this bizarre military uniform, of course).
3. Also, make sure your piece is illustrated with photos of OMON, the statue of Lenin, women wearing pretentious makeup and miniskirts, and (optional) Soviet mosaic on the wall.
4. If you want to dive into the culture, tell the story of Belarus Free Theater. For comments, contact their director Nikolai Khalezin. (Rest assured, no one has ever done it before).
5. Adding how you weren't allowed to shoot your story on plenty of spots is a must. Specify that both you and the cameraman felt as if someone was watching you. Suspense rules!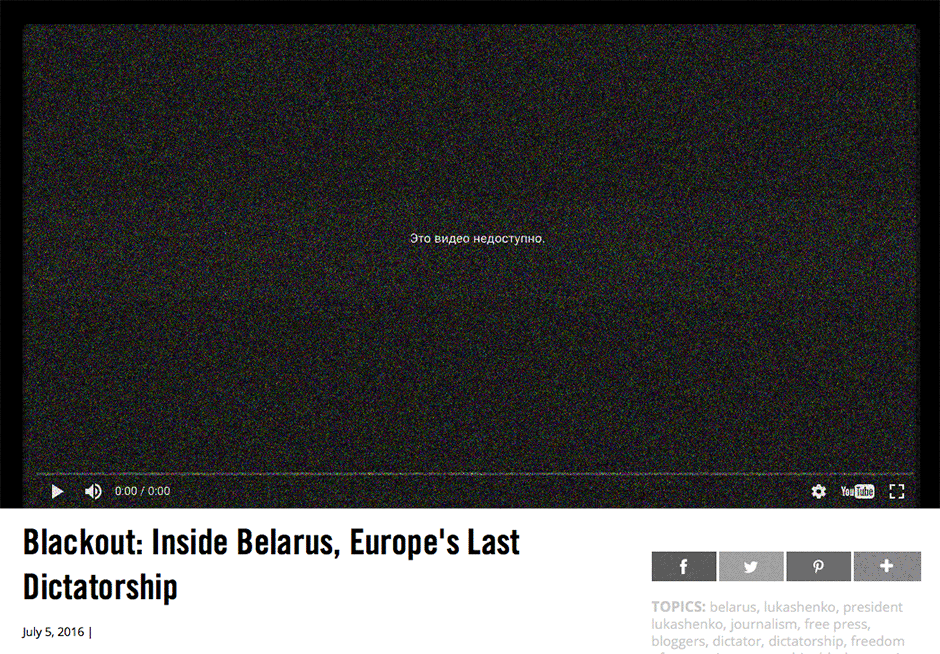 6. Meet the local youth and alternative scene, but barely give them voice. For some reason, they like it here. This goes a little bit off the plot.
7. Basically, you don't even have to come to Belarus. Rethink creatively that video about the country that you have already published. Rearrange it!
8. If, for some reason, you're still intending to come, wait until the weather gets worse. Take pictures of grey, cloudy sky. That kind of footage goes well with the sounds of Soviet marches. If you are unlucky with the weather, cover the pictures with the monochrome sepia filter.
9. Victory Square is definitely the best spot for shooting Minsk. There is an eternal flame burning, and you can read the inscription "The Feat of the People is Immortal".
10. Do not forget to mention that Belarus is the "Europe's Last Dictatorship". Otherwise, your editor will not approve the article. Oh, sorry, we have already mentioned that...